For The Archives....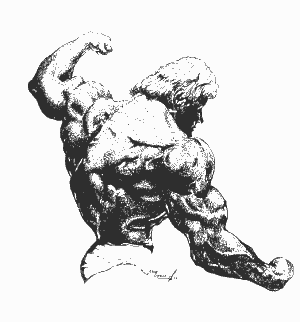 Click here to download a pdf copy of Dave's bio
DAVE DRAPER
Professional Athlete, Actor, Author
CHAMPIONSHIP TITLES
Mr. America, Mr. World. Mr. Universe
AUTHOR
Iron in My Hands Iron On My Mind, Your Body Revival, Brother Iron, Sister Steel
WRITER, MAGAZINE ARTICLES
Santa Cruz Sentinel, Muscle & Fitness, Flex, MuscleMag Int'l, Muscular Development, IronMan, OnFitness
COLUMNIST
IronOnline, Santa Cruz Sentinel, OnTarget with Dave Draper, Muscle & Fitness, Good Times Weekly
INVENTOR
Top Squat bar handle device and a variety of thick-handled bars
MOVIE ACTOR
Don't Make Waves, Lord Love a Duck, Three on a Couch, Walk Don't Run
TELEVISION CREDITS
Host of David The Gladiator, Johnny Carson, Merv Griffin, Beverly Hillbillies, The Monkees, Karen, Hercules, ESPN Feature Story, Red Skelton, E! TV True Hollywood Story
MAGAZINE COVER SUBJECT
20 United States, 6 European Cover Shots
MAGAZINE ARTICLE SUBJECT
75+ articles, including an 8-page feature article in GQ Magazine
WORLDWIDE EXHIBITIONS
South Africa, Australia, Belgium, France, Holland, New Zealand, England, Spain, Germany, Italy, Trinidad, Mexico, Canada, USA
TOURED WITH
Arnold Schwarzenegger, Sharon Tate (film publicity tour), Elvis Presley, Frank Zane
AWARDS
Bodybuilder's Hall of Fame, San Francisco Film Commission Honoree, American Bodybuilding Award Star of the Decade, World Gym Lifetime Achievement Award, Joe Gold Hall of Fame, others
SEMINAR SPEAKER & PUBLIC SERVICE APPEARANCES
200+ seminars and book signings, DARE Program speaker, prisons, churches, fire & police departments, youth group homes, schools, senior programs
Contact IronOnline
P. O. Box 1335, Aptos, CA 95001
[email protected]
Dave's most popular book is Brother Iron, Sister Steel. Click here for more information.
His newest book is Iron in My Hands.
The golden era bodybuilding book, West Coast Bodybuilding Scene includes Dave's great photo captions
Dave's weekly column appears here each Wednesday.