Winding This Down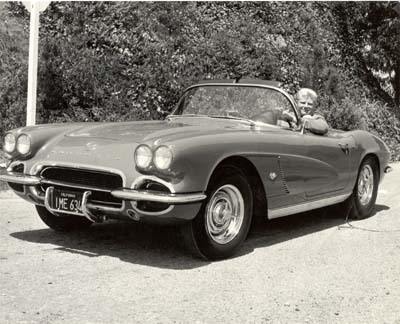 >  >  BREAKING NEWS  > >  HEADLINES  >  >  BULLETIN  > >  HOT OFF THE PRESS  >  >  YOU HEARD IT HERE  FIRST < < 

I have something on my mind and it's not the potted plant Laree purchased at Walmart. 

It's time to wrap up the weekly IronOnline newsletter, old friends. 

We began IOL 20 years ago during the last months of 1999. Having dabbled in math all my life -- counting sets and reps, and pounds and tons lifted and assorted bodypart combinations -- I estimate we published 800 issues of the iron column during this, the 21st century. 

Whatever, we've decided it's time to pack our bags and take the next train outta Dodge. 

Here's how the decision came about: our electricity was shut off by PG&E for a few days a couple of weeks ago to prevent a potential wildfire during high winds. No power, no internet...no newsletter. 

The following week, we relocated our website and endured the delirious complexities and disappointments that change entailed ... ugh ... No IronOnline newsletter topped the list. 

... hmmmm . . . mmmm . . . mmm . . . 

No responsibility for a weekly newsletter two weeks in a row was . . . how do you say it?  a Relief, capital R . . . We liked it! A lot! 

Twenty years later, cool as it has been, (we're on the verge of burnout)(borderline burned out). KaLunk, Boink, Bomp!!! 

So, with affection and eyes crossed, mighty hands clenched and a tear in the eyes, we're signing off. 

Brother Dave - Uncle Nutso             



> > >

Addendum from Laree:  We've compiled all of Dave's "iron history" bits and pieces and are building a book with them. If it works, it'll be called "A Glimpse in the Rear View" and will be in print in a few months. Late edit: A Glimpse in the Rear View is now available for purchase.

You can bet I'll be back with frequent annoying email messages to let you know the progress as it unfolds and will forward the wide and varied thoughts Dave can't help but share.  

Also, he asked me to remind you: 

Never Drive Forward in Reverse 

Laree

PS: You can drop Dave an email at any time. He's at [email protected] and enjoys the camaraderie.
*****
Take a trip over to our
Musclebuilding Q&A Blog
... where Dave allows us a peek into his email outbox.
Did you sign up for Dave's expanded email yet?
It's free, motivating and priceless!
We'll also send you a link to Dave's free
Body Revival Tips and Hints e-report with your confirmation notice.