Contact Us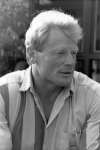 To place an order by phone,
please call the fulfillment warehouse toll-free at (888) 281-5170 or (800) 214-8110,
or if international, please use (316) 351-7798.
You can email Dave: dd AT davedraper.com
You can catch up with us in our forum by clicking here.
You can snail mail us @ P O Box 1335, Aptos, CA 95001.
If you have questions about an order, or would like to return an item for exchange or refund, please email Laree at ld AT davedraper.com.